ALL PROCEEDS TO BE DONATED
Donations will be made to the Mamba Mambacita Sports Foundation.
Donate Now
ART PRINTS TO FILL THAT EMPTY WALL
High-end Canvas, Fine Art, and Photo Paper Prints.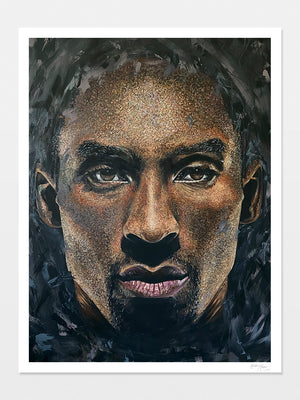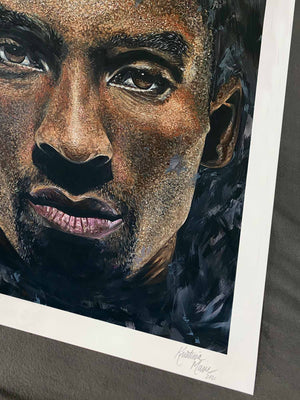 Forever 24 | Fine Art Print
Limited Fine Art Paper Print | Mamba lives on forever. You can see Kobe Bryant's determination and drive drip through...
Learn more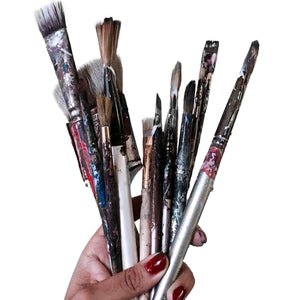 Commission Works
Capture your vision on canvas. Customize a one of a kind piece for yourself or as a gift. Click here to order now!
Get started
Watch my art come to life
"msktinamarie you are a beast!!!! So 🔥🔥🔥🔥🔥🔥🔥🔥🔥🔥. Thank you so much! Magical work! 🙏🏾✊🏾👑"
Lebron James
Kristina's art transcends more than a visual. It's a medium of art that brings feeling. Her art piece is visually stimulating up close and afar. The detail and textures really make for a powerful art piece. It's a pleasure to have her artwork in my home.
Jose Valdez | Director
"I am beyond excited to have found my favorite pic of Kobe in a painting. This was the last piece of the puzzle to completing my man cave. Kobe is my favorite athlete of all time so I searched quite a bit for the perfect painting and this is my favorite."
Edwin Arroyave | Reality Star